Shantum Seth is the foremost teacher and guide to the sites associated with the Buddha. A Buddhist practitioner, he is an ordained teacher (Dharmacharya) in the Zen tradition of the Vietnamese Master, Thich Nhat Hanh. He teaches in India and other countries and has been leading well acclaimed pilgrimages "In the Footsteps of the Buddha" since 1988. In the last few years he has been leading inter-faith, educational, cultural and spiritual journeys to diverse regions of India. At the same time, he has been deeply involved with social and ecological development issues for over 20 years.
He is a consultant to the World Bank and the International Finance Corporation to help promote Buddhist circuit tourism in India. He is also on the Government of India's expert committee for the Promotion of Buddhist teaching and learning (including advising on the development of the Buddhist sites for pilgrimage/tourism), has trained guides for the Government of India and UNESCO, is on the Indian executive of the inter faith group Temple of Understanding, and has addressed a number of forums and universities including the Chicago Council of Global Affairs, the World Presidents' organisation (WPO), the Young Presidents' organisation (YPO), the UNDP executive board among others.
He has contributed to a number of books including 'Walking with the Buddha', 'I Have Arrived, I Am Home' and 'Volunteers Against Conflict'. He has also been a consultant on films including 'Life of the Buddha' made by the BBC/Discovery and Michael Wood's 'The Story of India' by BBC/PBS. He had helped Mira Nair when she was working on her film version of the Buddha with Warner Bros and Martin Meissonnier while he was working on the Life of Buddha for Arte (French TV). He is presently working on a Hollywood production entitled 'Buddha'. Read more>>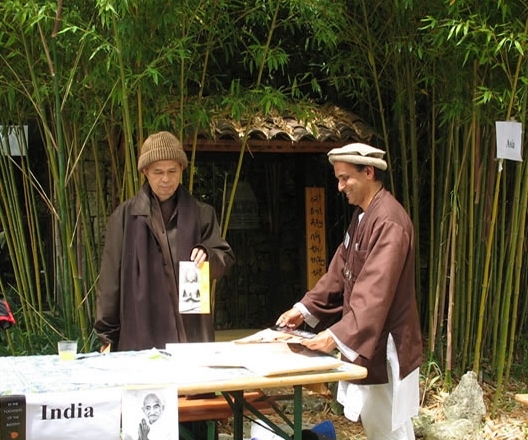 Thich Nhat Hanh with Shantum Seth endorsing "In the Footsteps of the Buddha". Pulm Village 2006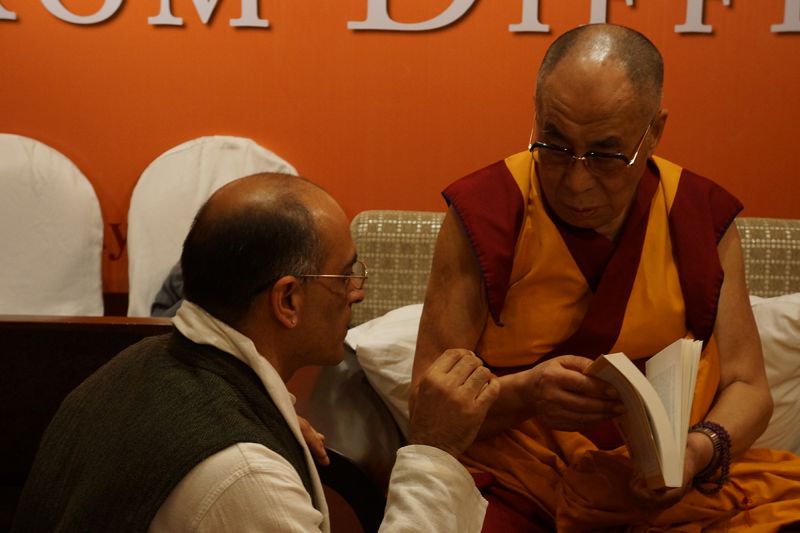 With His Holiness The Dalai Lama, offering the book Planting Seeds: Practicing Mindfulness with Children.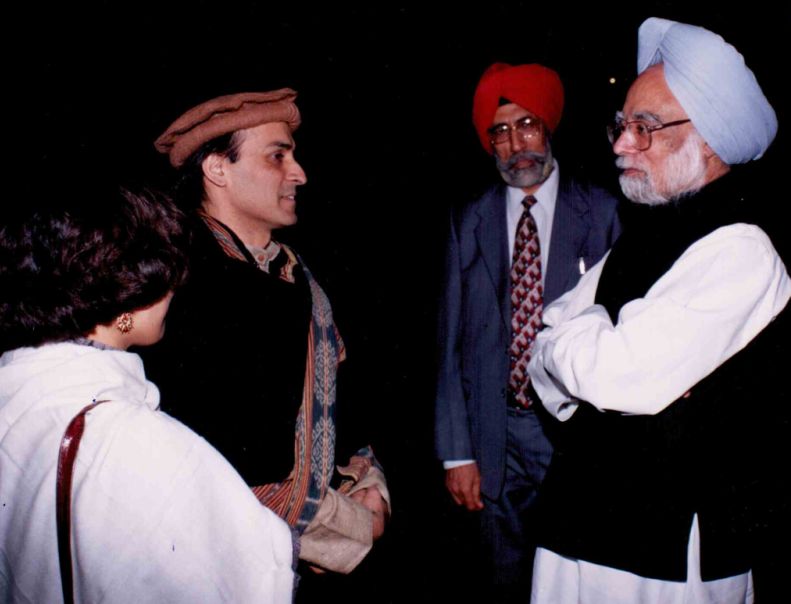 With the Prime Minister of India, Dr. Manmohan Singh, discussing issues of social development.